Request a Demonstration of BConnect

THE POWER OF SURFACE INTELLIGENCE: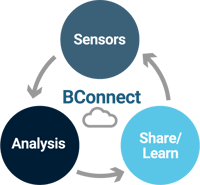 We've worked with hundreds of companies to solve thousands of problems, which lets us pinpoint issues quicker and get to solutions faster.
Brighton Science brings next generation intelligence to mission-critical adhesion decisions - utilizing proprietary technology to aid in decision-making and minimizing the risk of surface failures. Our teams enable your teams with both the tools and common language to collaborate and communicate with ease and efficiency.
INTERESTED? LET'S TALK. SEE BCONNECT IN ACTION.
We look forward to helping.
Brighton Science has some of the most experienced surface scientists in the industry who are dedicated to helping manufacturers improve adhesion and cleaning processes to gain total control over surface quality.
One of our experts will reach out to you promptly.


In the meantime, please enjoy the following educational content: