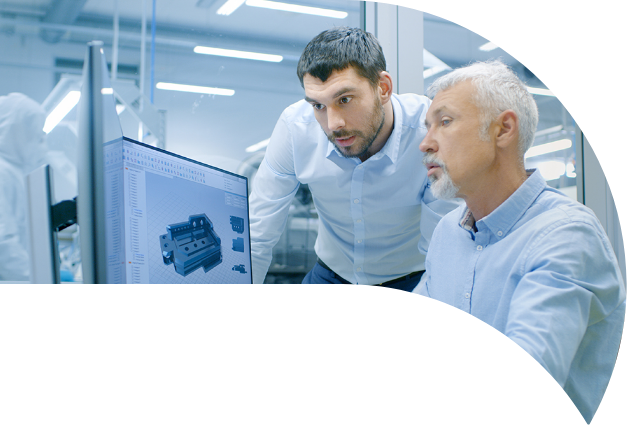 Solutions
Networked Solution: BConnect

BConnect:

The first and only surface



intelligence platform
You can now get—and share—the critical data needed to make better decisions and reduce the risk of adhesion failures.
The data you need, in the lab and on the production line
BConnect provides you with both. From testing innovative new materials in the lab to monitoring quality on a single production line or across a global manufacturing network, BConnect delivers real-time data that gives you the visibility to stay on track.
BConnect at a Glance
BConnect is a subscription-based service that includes hardware and software that enable you to conduct tests to assess surface readiness and share information across processes, function and teams, no matter their physical location. Your network is easy to set up and operate and is completely customized for your goals.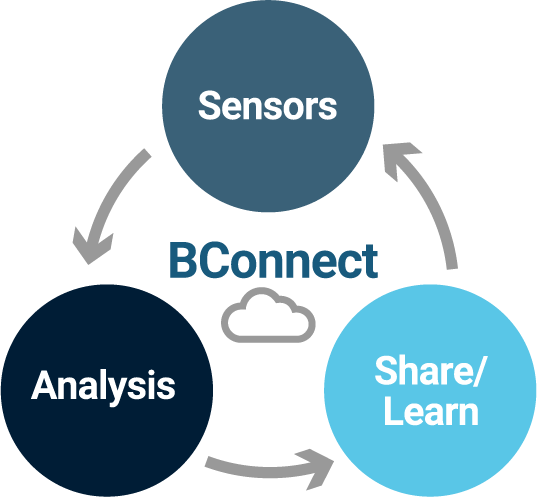 It's never been easier to assess surface readiness and collaborate with confidence.
Detect - Use sensors (mobile or in-line) to determine surface readiness.
Analyze - Identify patterns and trends; adjust processes accordingly.
Share - Choose which individuals, teams, vendors or partners to share data with.
The Hardware:
Networked Sensors
Over the past decade, hundreds of customers have used this technology to take independent measurements in the lab and on the production line. Now these devices and data sets can be connected.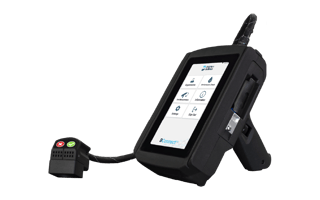 BC Mobile
Collect surface data when and where you want to—not just in the lab—with our flexible handheld units.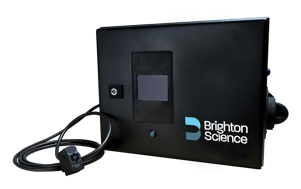 BC Inline
Integrate sensors into your production line for easy, automatic monitoring.
The Software:
Cloud-Based SaaS Platform
Each sensor—and user—is connected wirelessly to the BConnect platform, which makes the data accessible on multiple devices across departments, with customized access, depending on the user's role. Brighton's "Software as a Service" model means subscription prices are low and upgrades are ongoing and automatic.
Fig. 1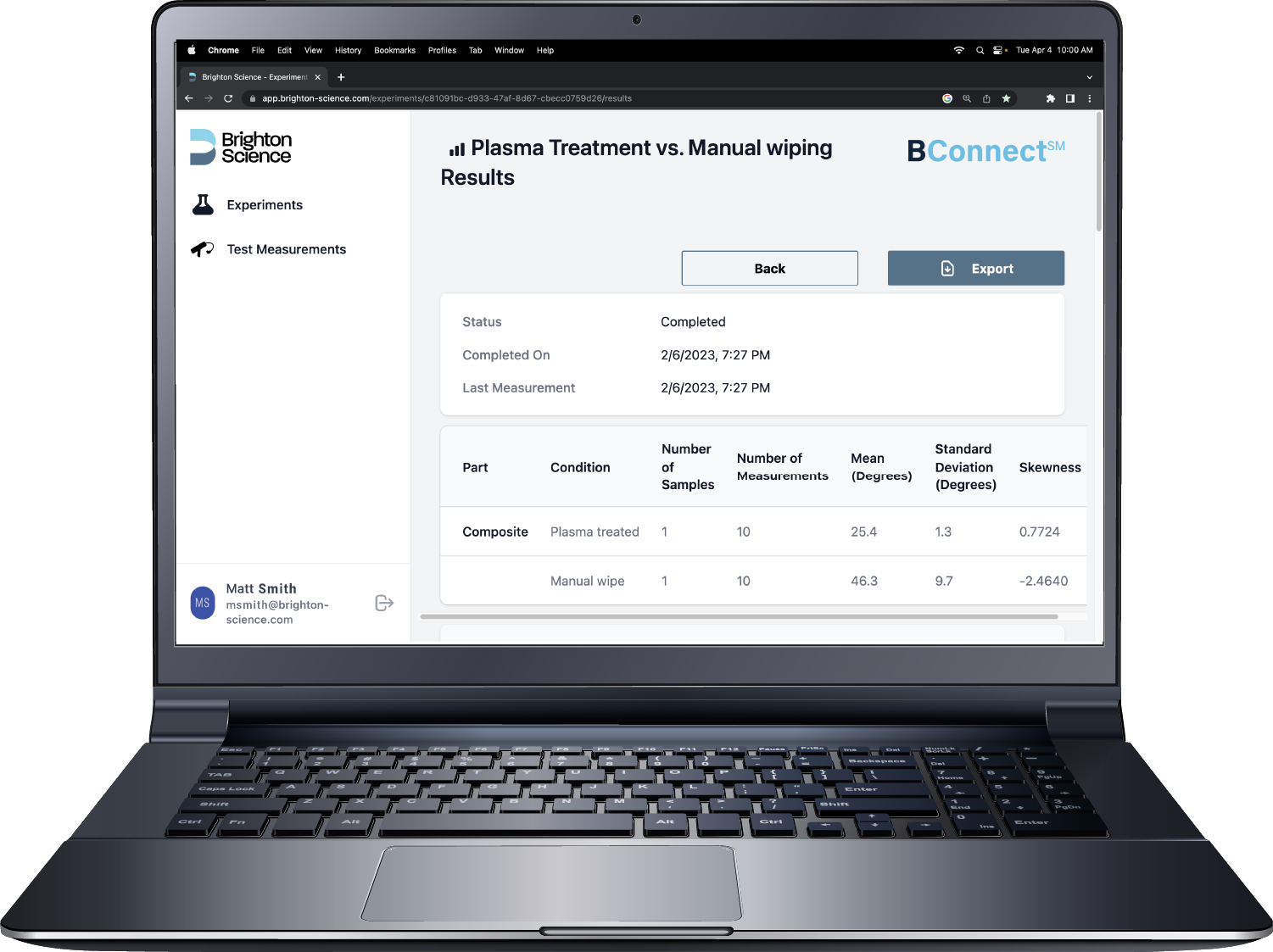 ­­Data can be sorted to compare mean, standard deviation and skewness. Easily export and share that data to employees around the world!
Fig. 2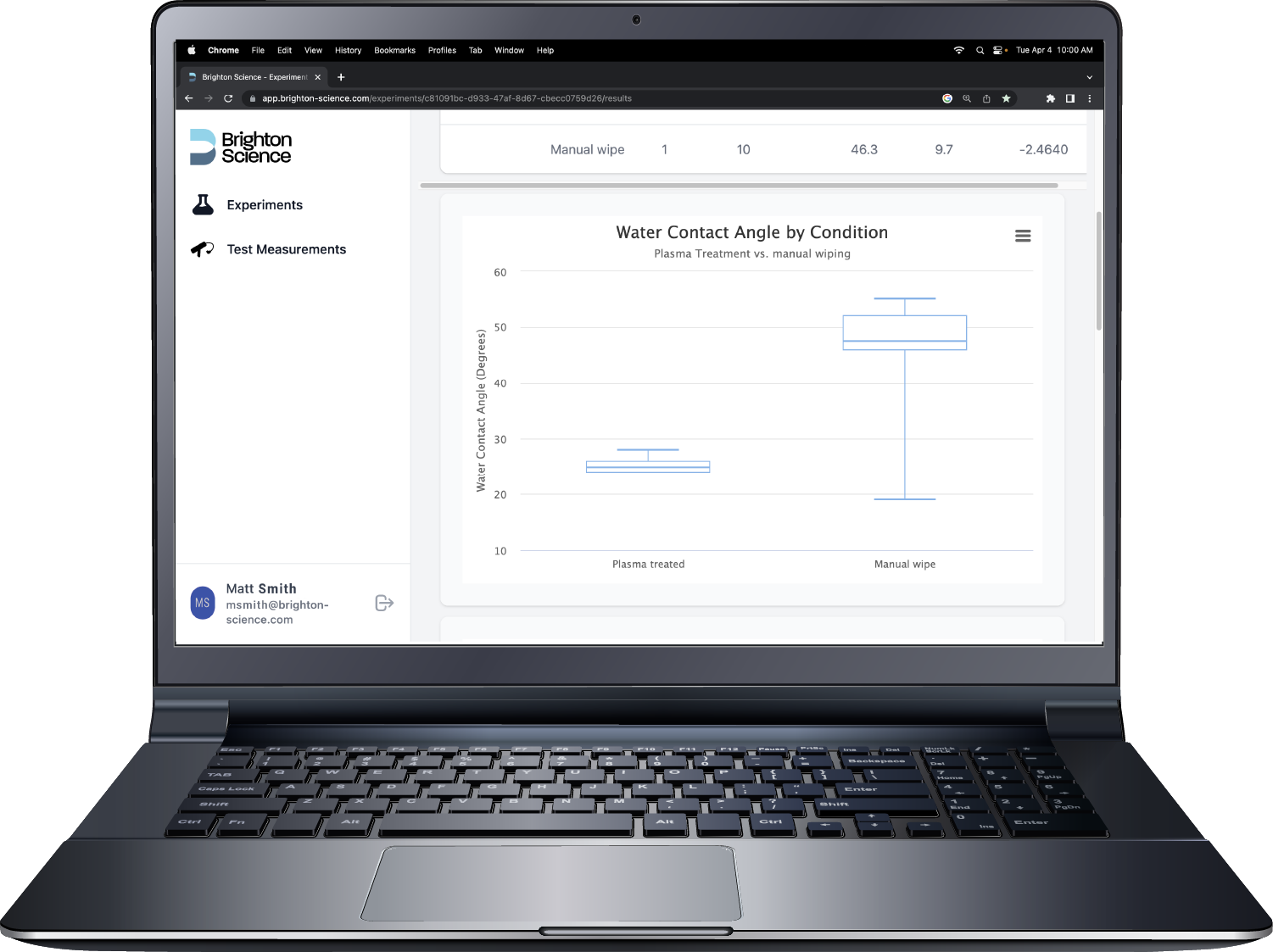 Compare measurements between Plasma treatments versus manual wiping to show the difference in cleanliness and contact angle.
Fig. 3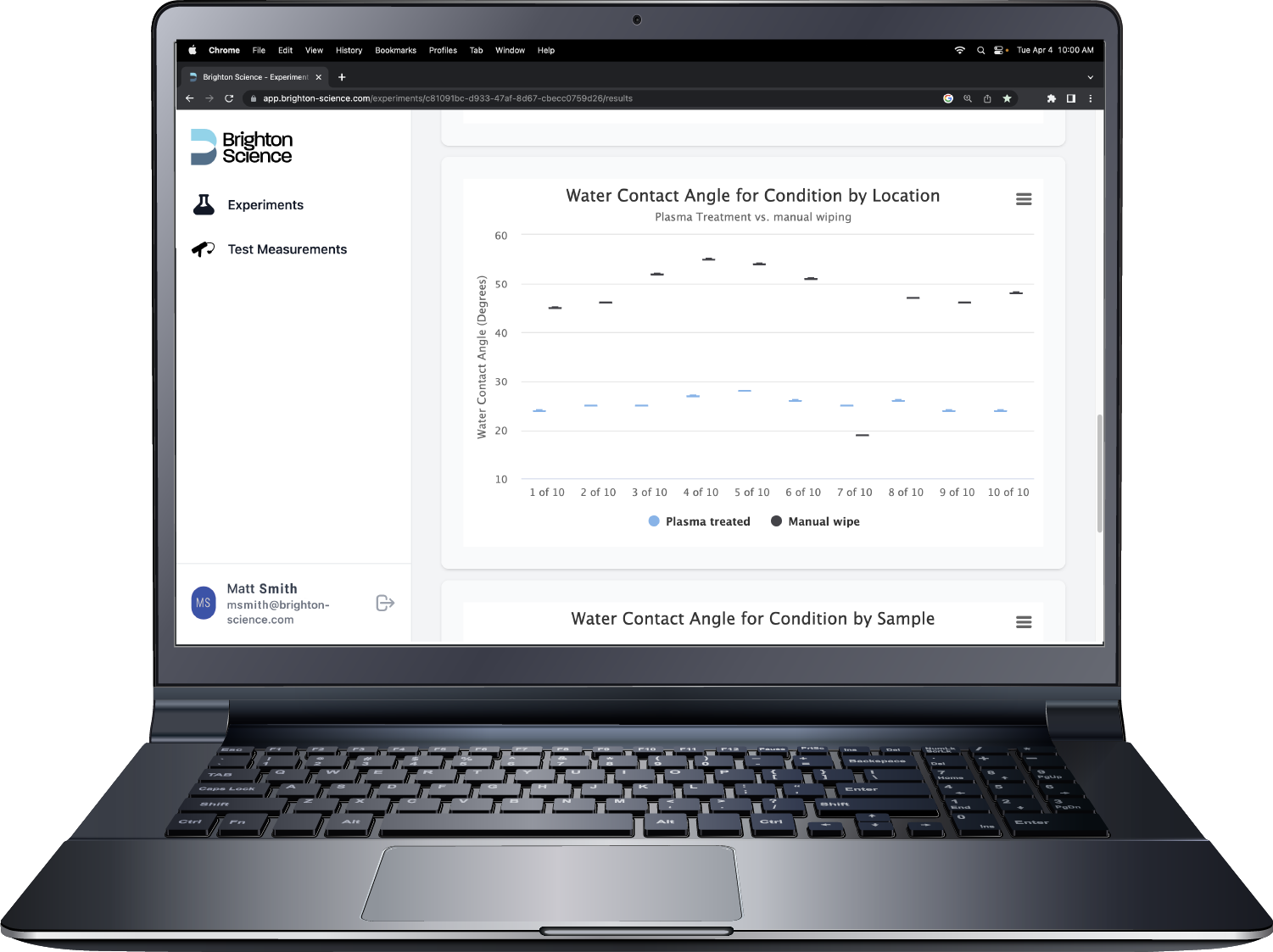 ­­Data can be charted in a variety of formats, like a bar graph, box-and-whisker plot to compare cleanliness by condition or location.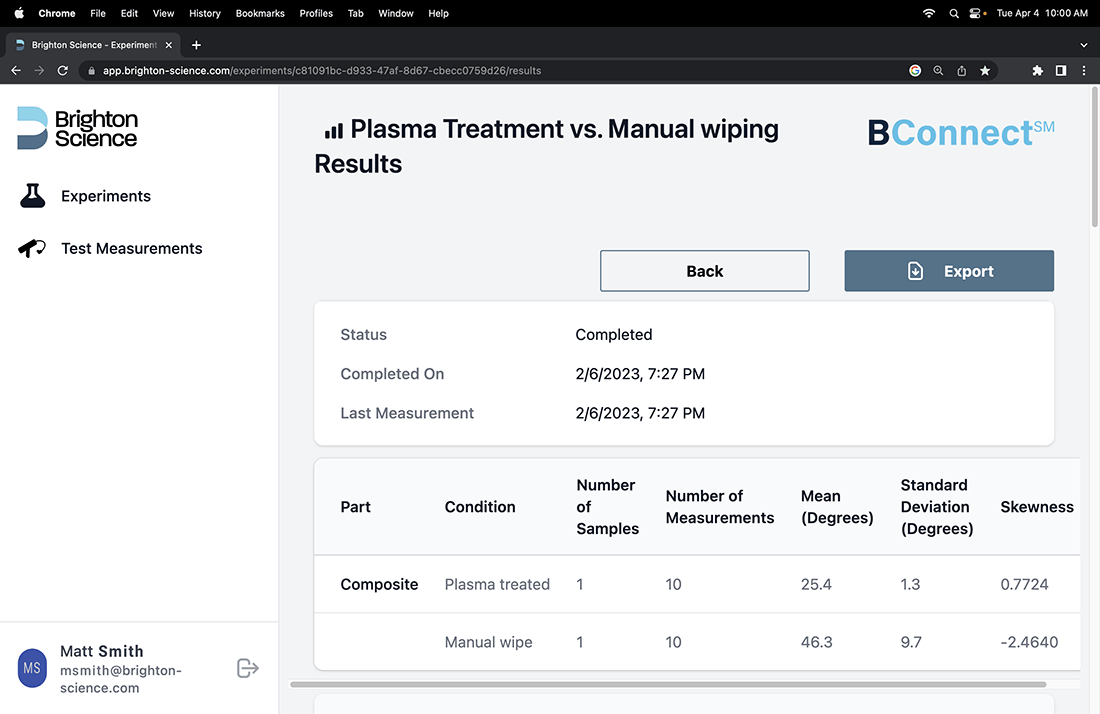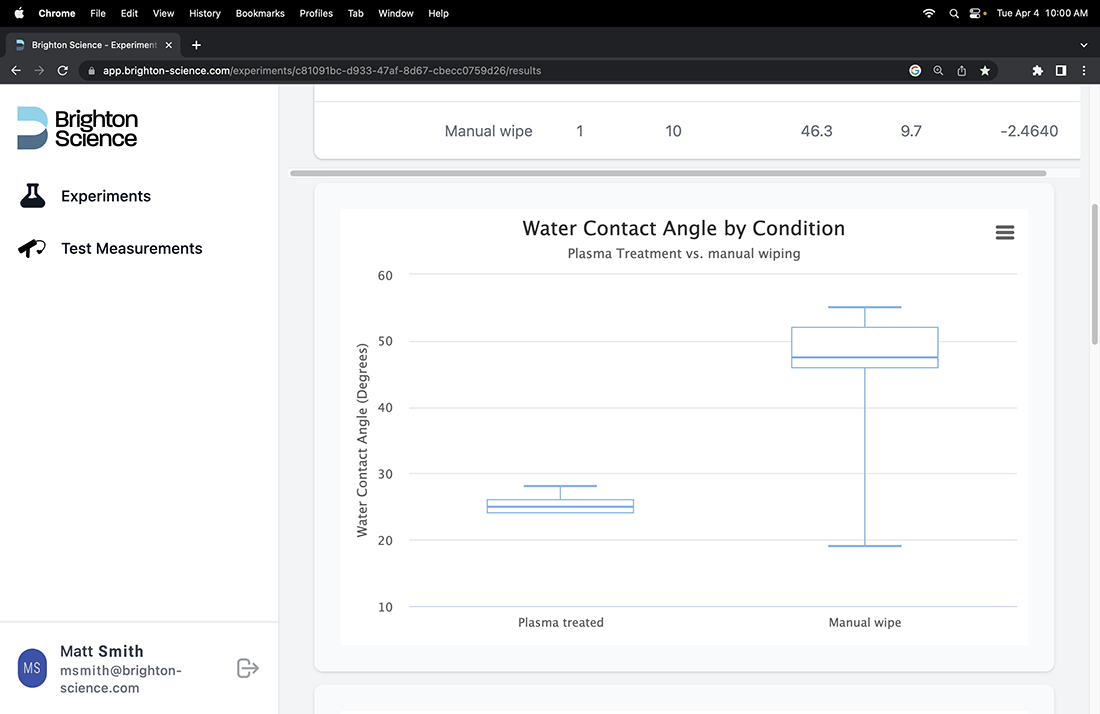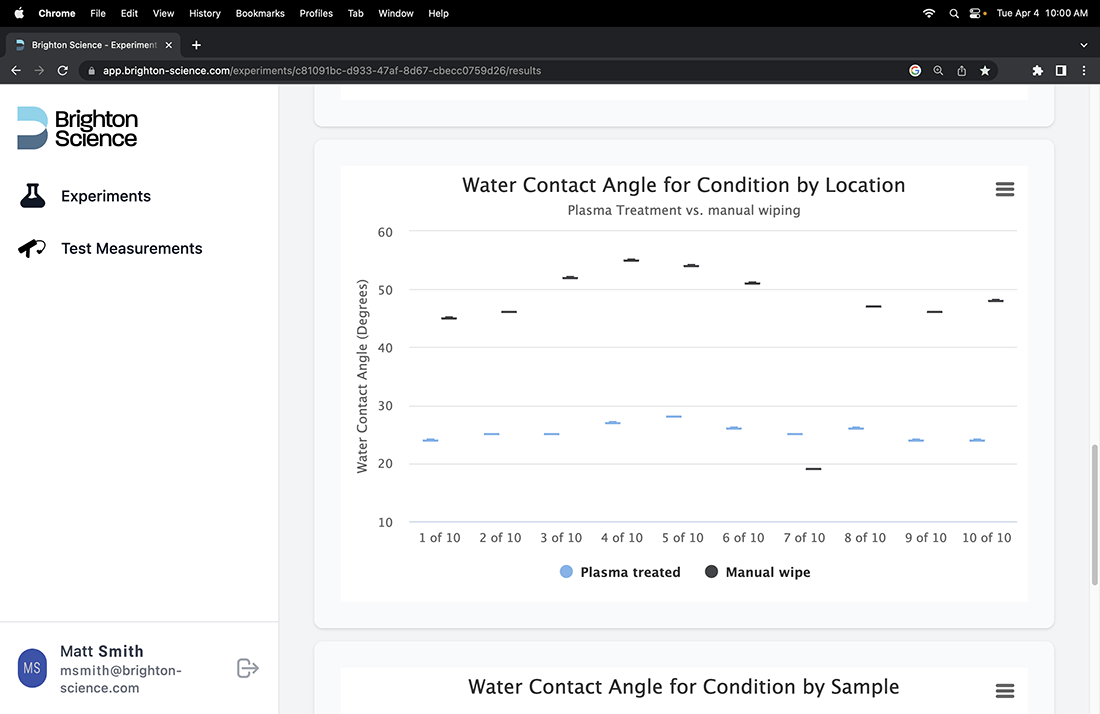 Create your own Surface Intelligence network.
A BConnect Surface Intelligence (SI) network is easy to set up and use, and offers instant benefits, whether the network includes two users or 200. Networks are completely customized, and each unique user has a special set of permissions that grants them access to data, information and actions that are relevant to their position. For example, your SI network can be configured for the lab to create and conduct experiments designed specifically for quality monitoring on production lines, or include shared visibility across all teams for end-to-end solutions.

We'll work closely with your team to create the SI network that will serve your goals and purposes best. And we measure success by how actively the network is being used and how useful the data is for your business. In every case, you own your data and control who is part of the network.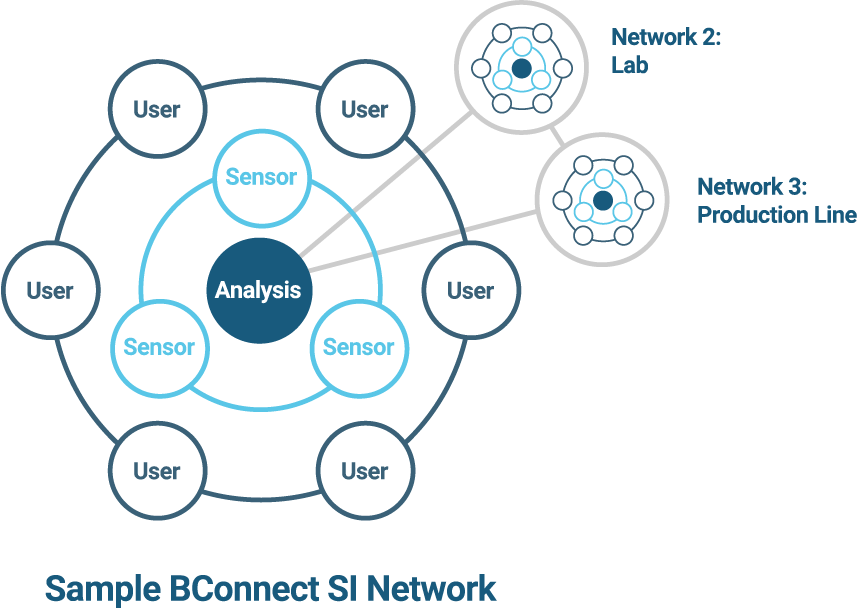 Connect with Brighton Science
Talk to an Expert
Want to find out how a Surface Intelligence network can quickly and cost-effectively benefit your business? Let's talk.
Learn what's possible.
Case Studies
Brighton Science is
the global leader
in surface intelligence.
Tell us your goals or challenges, and we can advise you on specific solutions you can put to work immediately or build into your optimization processes.
What could this mean for you?