Solutions
Automated Surface Analyst™

Fully Automated
Surface Quality Control
For the first time ever, manufacturers have access to the Automated Surface Analyst, a non-contact surface quality inspection solution that will fix long-standing adhesion problems that cause scrap, recalls, rework and production delays.
The Automated Surface Analyst provides real-time feedback to continuously monitor and validate surface critical operations to ensure adhesion processes aren't drifting out of spec. This gives you fully integrated, total surface quality control throughout your entire adhesion production process.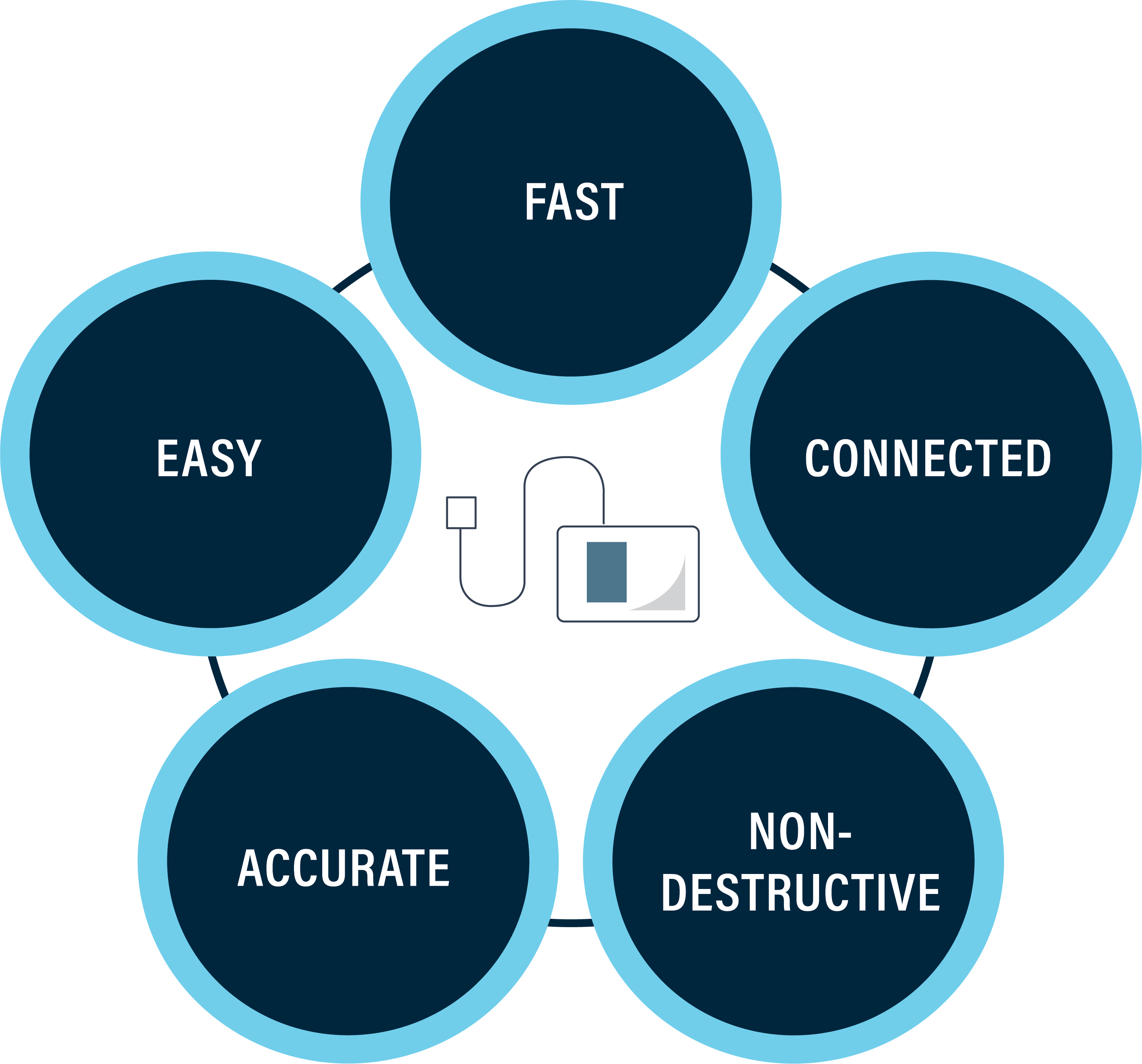 Watch it in Action
Flexible Integration
Enables Manufacturers to Implement Surface Quality Control into a Variety of Production Processes
The Automated Surface Analyst has been designed to accommodate a large variety of uses and applications that fit the needs of individual organization's production processes.

Implementation examples include:
Fixed to a production line
Linear actuator
Off-line quality check station
In-line measurement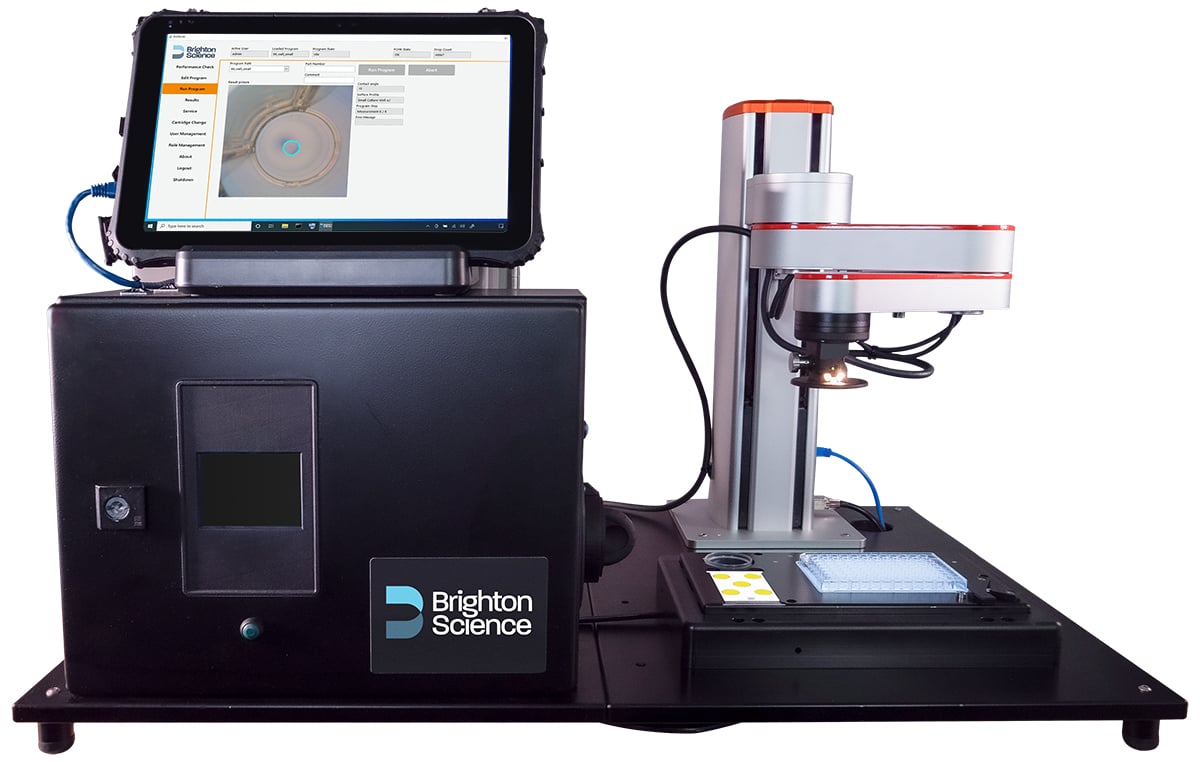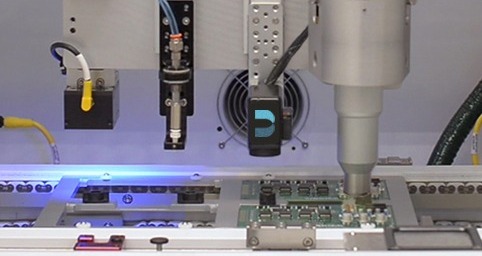 Versatile Applications
The Automated Surface Analyst is versatile, with applications in such diverse fields as aerospace, medical device, automotive, electronics, film & flexible packaging, consumer products and many more.
Common material applications include silicon wafers, machined or casted metal parts, PCBs, electronic displays, polymers, glass, medical tubing, lenses and mirrors.
Automated Surface Analyst Advantages
Fast
Fastest automated contact angle measuring system at over 5,000 inspections per hour.
Easy
The flexible, automated Surface Analyst allows manufacturers to choose the right implementation for their process—in-line with a robot, linear actuator, fixed to the line or a stand-alone off-line quality check station.
Accurate
Archer, the powerful software that drives the Automated Surface Analyst, provides statistical process control for long-term trend analysis and process drift monitoring.
Non-Destructive
Non-contact inspection head and use of highly purified HPLC-grade water eliminates the potential for material contamination.
Connected
The Automated Surface Analyst keeps your line connected by providing continuous feedback and automatic data handling into manufacturing execution systems. The statistical adhesion process control keeps you informed about what changes are occurring on your surface over time due to treatment degradation or other unseen factors that can lead to adhesion failure.
Download the Automated Surface Analyst Datasheet
Validate Plasma Treatment In-line
with the Automated Surface Analyst
Partner with Brighton Science to ensure your surface treatment process is effective 100% of the time.
Watch the full video to see how quick and easy plasma treatment validation on real parts can be.
Apply Surface Intelligence Throughout Manufacturing
From Supply Chain to Shipment
Reduce risk and produce better products by leveraging Surface Intelligence data to SOLVE, PREVENT, and CONTROL surfaces throughout the entire manufacturing process.

Client Services and Resources
If you're a current client please login to our portal for any of the following:
Submit a service request
Check on the status of a service being performed
Engage in a client-only library of industry leading insights and perspectives including exclusive access to:

Webinars
White Papers
Videos
eBooks, and more!
Brighton Science is
the global leader
in surface intelligence.
Tell us your goals or challenges and we can advise you on specific solutions you can put to work immediately or build into your optimization processes.
What could this mean for you?