Ensure Surface Cleanliness in Electronic Manufacturing
Rapid expansion of electronic use in all industries drives production volume and requires manufacturers to pay close attention to material surface quality. To ensure these electronic components survive common environmental threats, innovative non-destructive testing is needed to verify surface cleanliness and guarantee adhesion.
Common Electronic Applications
Guarantee surface cleanliness prior to adhesion processes
Validate presence and uniformity of conformal, hydrophobic and oleophobic coatings
Eliminate delamination of electronic board stacks
Validate surface cleanliness on wafers
Confirm complete removal of flux
Alternative to ionic contamination testing
Ensure uniformity of plasma treatment on leap frames
Audit the quality of thin film deposition on silicon wafers
Confirm cleanliness of processing equipment such as chemical etching chambers, plasma treatment chambers, CVD and PVD
Verify ultrasonic cleaning is uniform and effective
Guarantee print on electronic devices
Validate surface preparation on glass prior to coating
Our Customers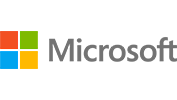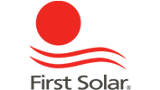 eBook:
Electronics Manufacturing: The Complete Guide to Implementing a New Approach to Increase Quality
Unmatched educational resources to expand your knowledge and understanding
Brighton Science is the global leader in surface intelligence. With the surface data made readily accessible by our tools and the deep scientific and technical expertise of our team, you'll have access to an unprecedented level of insight and intel— giving you mission-critical decision information and a powerful competitive advantage.
Tell us your goals or challenges and we can advise you on specific solutions you can put to work immediately or build into your optimization processes.