Autumnal vibes have landed at BTG Labs and along with football-watching, apple-picking, Halloween costume-planning we have an array of opportunities for you to interact with us and learn more about the Surface Analyst.
Next week Dr. Giles Dillingham is presenting a webinar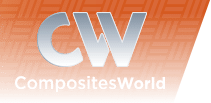 in partnership with Composites World covering the integral relationship between plasma treatment and the material being cleaned. Understanding these interactions with quantitative precision is crucial to ensuring there are no unexpected bond failures.
Thursday October 11 at 2 pm - register today to participate
We'll be participating in three exciting tradeshows in the month of October:
The Composites and Advanced Materials Expo, October 15th - 18th in Dallas, TX, has expanded into a mammoth event where we'll be joining over 800 exhibitors to demonstrate the insight given by the Surface Analyst and its myriad applications.
See us at booth AA56 using this complimentary exhibit pass and hear Dr. Giles Dillingham speak at these two presentations:
Adhesive Bonding of Hybrid Structures - Oct. 18 8-10am
Improved Control of Plasma Treatments for Composite Materials – Oct. 18 11:30-11:55am
At Parts 2 Clean, the international trade fair for industrial parts and surface cleaning, we are teaming up with our partners at Fimutens to continue the worldwide reach of the Surface Analyst. Visit us at booth A61 in Hall 3, October 23rd - 25th.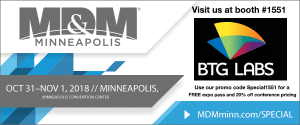 The Medical Design and Manufacturing conference and expo, Oct. 31 and Nov. 1 in Minneapolis, brings together the technological heft and innovative brilliance of six shows and two conferences and combines them into one tremendous exhibition where you can access the best medtech industry ideas in manufacturing equipment, automation, materials and more. Stop by our booth at #1551, also use this code for a free expo pass and 20% off a conference pass when you register: Special1551
We look forward to seeing you out there and are thrilled to bring the Surface Analyst as well as our surface science expertise far and wide.