eBook
Brighton Science's Guide to Adhesion Science for Flawless Manufacturing

Learn how to employ Surface Intelligence to transform manufacturing & gain a competitive edge.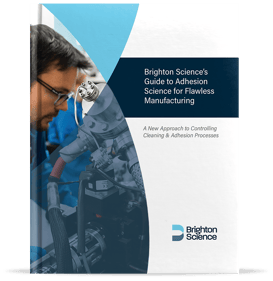 In this eBook we cover the following detailed topics:
The manufacturer's dilemma
Brighton Science's approach
Discover new solutions for intelligent surface management
What it looks like to partner with Brighton Science
Suggested next steps
Gain insights into our approach and how our research has resulted in a truly unique solution comprised of products and services by downloading this eBook today.

Complete the form to get your personal copy of the eBook today.