The Plastic Product Decorating Summit, taking place on September 28-29, 2023, in Milwaukee, WI, is a prominent event focused on the latest advancements and trends in the field of plastic product decoration. Attendees can expect a comprehensive exploration of techniques, technologies, and innovative approaches used to enhance and personalize plastic products.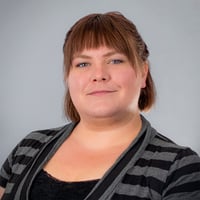 Joann Hilman, Physicist, and a respected authority from Brighton Science, is set to play a pivotal role in a panel discussion focused on surface treatment and cleaning techniques geared towards enhancing ink adhesion on plastic products. Leveraging her extensive expertise, Joann will delve into the realm of innovative scientific methods, shedding light on their transformative potential in revolutionizing plastic product decoration.
"As part of this panel discussion, I am thrilled to contribute insights from Brighton Science's long track record of research and development of groundbreaking tools and technology. After working with hundreds of customers on thousands of problems, we have learned that focusing on surface treatment and cleaning methods is paramount for optimizing all types of adhesion and bonding processes. Our efforts aim to bridge the gap between scientific innovation and practical design and manufacturing, propelling the future of product development to unprecedented heights."
This panel discussion marks a wonderful opportunity for industry professionals and enthusiasts alike to delve into the cutting-edge world of plastic product decoration. Joann Hilman's participation, coupled with Brighton Science's innovative tools, promises a rich exploration of surface treatment and cleaning techniques that can revolutionize ink adhesion on plastic surfaces. This event stands as a unique chance to gain a fresh perspective, fostering collaboration and driving forward the exciting evolution of plastic product decoration.